Section 179 Tax Deduction

in Millbury, MA
Do you need a new work truck, van or SUV to help your business run smoothly? At our FIAT®, Chrysler, Dodge, Jeep and Ram dealership in Millbury, MA, we have a wide selection of commercial vehicles perfect for your needs. Plus, when you take advantage of Section 179 tax deductions, you can close out the fiscal year strong with a new Dodge, Jeep or Ram helping you accomplish daily tasks. What's the Section 179 Tax Deduction? It's a program written into the IRS Tax Code that allows business owners like yourself to claim up to 100% of the purchase price of a new work vehicle on your taxes. The Ram, Dodge, Chrysler or Jeep model must be used more than 50% of the time for business for you to qualify for Section 179 tax breaks.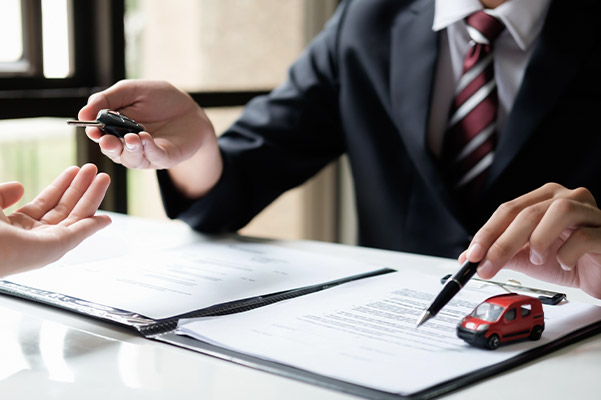 Don't know if a heavy-duty Ram truck or rugged new Dodge SUV is right for you? We'll help you find the right vehicle for your business needs, as we're dedicated to making sure local business owners are able to take advantage of all the incredible tax opportunities available to them. Check out our new vehicle inventory, then give our Millbury Jeep dealership a call to learn more about how you can save with the new Section 179 Tax Deduction.
Eligible Ram Models Include:
Up to 100% of purchase price (no per-vehicle or aggregate limitation)
Ram 1500
Ram 2500
Ram 3500
Ram 4500
Ram Chassis Cab
Ram ProMaster City®
Ram ProMaster®
Eligible Chrysler, Jeep and Dodge Models Can Include:
Chrysler Pacifica
Dodge Durango
Jeep Grand Cherokee
If you have any questions about Dodge, Jeep, Chrysler or Ram Section 179 eligibility, contact Herb Chambers Chrysler Dodge Jeep Ram FIAT of Millbury. Schedule a test-drive in one of our capable new Ram work trucks or spacious Jeep SUVs for sale. We can't wait to help you propel your business forward with a new SUV, van or truck, so hurry down to our Herb Chambers Companies dealership to explore your Ram lease or Jeep financing options today. If you have any questions about Section 179 deductions, please consult your accountant or tax expert concerning all tax deductions before purchasing.